Contact Information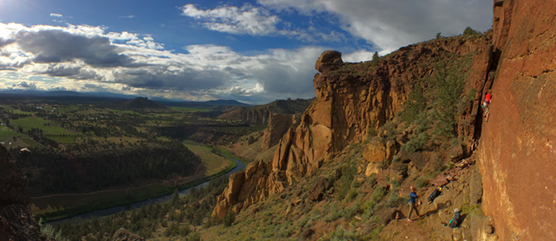 If you need anything please don't hesitate to contact our knowledgeable Customer Service.
Customer Service
info@metoliusclimbing.com
Tel: (541) 382-7585
Fax: (541) 382-8531
Business hours: Mon-Fri 8am - 5pm (Pacific Standard Time)

Metolius Climbing
63189 Nels Anderson Road
Bend, Oregon 97701
USA

Web Accessibility
It is Metolius Climbing's policy to ensure that persons with disabilities have a full and equal opportunity to benefit from the goods and services offered by Metolius Climbing through our website www.metoliusclimbing.com. If you are having trouble accessing our website or using any of its features, please call Customer Service at (541) 382-7585 or email us at info@metoliusclimbing.com for assistance.
Visiting Our Factory
Metolius Climbing does not sell directly to the public from our factory in Bend, Oregon. Please visit one of our of fine retailers near you. If you or your group would like to take a tour of our factory please contact customer service to make arrangements in advance.